The number one reason why people don't exercise is that they don't have time.
At least that's what they tell themselves .
I know we are all busy. Between getting to and from work, balancing responsibilities and having time for yourself, there's little left over for workouts.
With the holiday season fast approaching your busy schedule is sure to get even busier. There will be parties, shopping, decorating, cooking and family gatherings. It's no wonder that exercise quickly takes a backseat to holiday activities.
You don't have to succumb to weight gain this holiday season. Escape the time crunch excuse in three easy steps:
Step One: Schedule Your Workouts: You've heard this before, and it makes so much sense. If you treat your exercise time with the importance of a work meeting then you'd never skip a workout and you'd be in amazing shape.
While the scheduling concept is brilliant in its simplicity, you have to put it into practice to reap the benefits. Pull out your calendar and a pen. Don't laugh, I'm serious! Just do it. If you want to get into shape it starts with committing to a revised
schedule with a set exercise time.
Identify 4 30-minute time slots and mark them on your calendar. That is when you'll exercise.
Remember this: if the thought that you should exercise this week is floating around in your head, but you haven't anchored it down to a specific time and date, then it will quickly disappear.
Here are some othe tips that can work but they take a little change in behaviour:
If you have to get to work by 7am then get up at 5am with your workout gear ready to go the night before. Hit the road, treadmill or your local gym. Best is to do an In-Home workout which can be fast, intensive and effective to burning calories and building muscle. Example, boxing workout with a heavy bag, bands, pull ups, sit ups, cardio sprints (jumping jacks, bike, treadmill,outside etc…). I know some of you are saying that everyone is sleeping in the house. Well then hit the road and dress appropiatley…at least you can get your cardio done.
Sign up to a gym that's close to your work.  That way you can work out early and shower up.  Plus, the days you workout at work during your lunch break you could bag a quick lunch that you could eat after you workout….What's more important? Getting in shape or eating at work????  It's all based on your goal.
Get your cardio done early in the morning and add a fast, intensive 15 minute resistance workout for abs, arms, legs…etc..for later at night.
Step Two: Get the Most from Each Minute: The days of endless, mind numbing cardio are over. A great workout can take place in under an hour, when done correctly. The idea is to burn more calories each minute. This is done through short, intense bursts of exercise.
Use the following three tips to bring your routine up to the next level:
Be Unstable: Use your entire body, and target your core, by performing exercises that engage stabilizing muscles. To do this use an exercise ball, a balance board, a balance disk, or you could simply stand on one leg.
Add Resistance: The more resistance that you incorporate with your routine translates into higher intensity and more calories burned. Some ideas for adding resistance include: carrying dumbbells while doing lunges, wearing a weighted vest while walking or jogging, or putting a weight between your feet while doing leg raises.
Use Intervals: Interval training is an amazing tool for creating short yet effective workouts. Don't worry, it's not complicated. Interval training is simply alternating between different short bursts of activity.
Here's an example for beginners : Let's say you want to focus on your legs and abs and to also get an effective cardiovascular workout. This would be a great interval routine for your goals: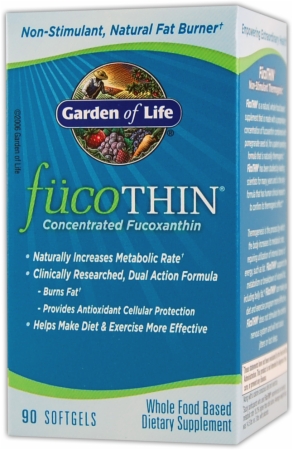 Lunge while curling dumbbells, 15-20 repetitions
30 seconds of intense cardio: sprint, jump rope, or jumping jacks
Squat while pressing dumbbells overhead, 15-20 repetitions
30 seconds of intense cardio: sprint, jump rope, or jumping jacks
Crunches on an exercise ball, 15-20 repetitions
30 seconds of intense cardio: sprint, jump rope, or jumping jacks
Leg raises off the end of an exercise bench, 15-20 repetitions